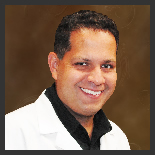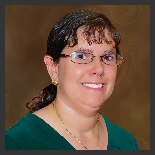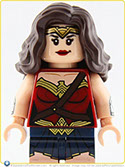 Jason Pabon
Jason Pabon, a born and raised New Yorker, attended Fordham Preparatory School in the Bronx and later graduated from Albany College of Pharmacy in 1996. Jason has furthered his education by achieving his Masters of Finanace Degree from the Zicklin School of Business at Baruch College. Jason enjoys being a real, neighborhood Pharmacist by adding to the mix his compounding preparation skills and ability to vaccinate patients for prevention of flu and shingles. He is always available to answer any question or address any concern. You very well might find him attending many local events in the area with his family. And he enjoys Hot & Spicy Salsa!
Margaret Corrente
Margaret Corrente, our front store and pharmacy super technician, has been with Putnam Valley Pharmacy since the very beginning. Margaret, a pharmacy veteran with over 15 years, is second to none running around trying to get everything done ASAP and striving to make everyone's experience at Putnam Valley Pharmacy enjoyable.
Denise Albertson
Denise Albertson is one of our Pharmacy Technicians and has been with with us since January 2013. Denise continues to strive and learn in order to better serve her patients. In her free time she enjoys playing softball.
Tony Quaid
Tony Quaid is one of our part time pharmacists. He is a graduate of St. John's University. For over 25 years, Tony had serviced Long Term Care Facilities as a provider pharmacy. He has further experience in Long Term Care as a Consultant Pharmacist as well as Community Retail Pharmacy. Watch out for his Devilish Good Looks and make sure you say hello!
Joann Natarelli-Willis
Joann Natarelli-Willis is a Pharmacy Technician began her retail career at 17 and has covered many aspects of the business, including management. She has been a Pharmacy Technician for the over 12 years and really enjoys it! Joann believes helping people is rewarding and fulfilling and allow you to make new friends.
Our Putnam Valley Pharmacy Staff
© 2021 Putnam Valley Pharmacy Putnam Valley NY 10579 * Contact Us * Site by Fischmark Cards